Welcome to bbs.ca! Thank you for visiting, we hope that you'll find all the information your looking for here on our site. Please come back often, as we will be adding new details regularly!
We Service all Types of Office Equipment
Large Format Printing, up to 3'x12'
Pickup and Delivery

Paper Shredding Service: At Better Business Systems we ensure that employee and business information remains confidentail and secure at all times. BBS provides the most secure and efficient confidential information destruction service in the industry. We also provide media destruction, Shredder rentals and shredder supplies.
8'x18' Document Storage Containers
Security Bins for Monthly Pickup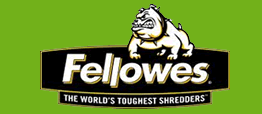 Recycle Your Old Electronics: Unwanted electronics are the fastest growing segment in an already burgeoning solid waste stream, 90% of all their component parts can be recycled.

We are now accepting the following for Recycling: Computers, monitors, projectors, printers, fax machines, PDAs, phone systems, cell phones, cameras, radios and stereo equipment.